About the Market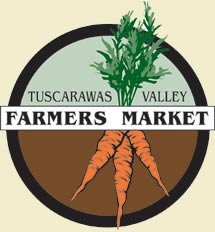 Welcome to The Tuscarawas Valley Farm Market.   We will open for the current year on Wednesday, June 4, 2014. The market will operate every Wednesday, rain or shine, from 3 to 7 p.m. At the Tuscarawas County Fairgrounds from June 4 – October 8.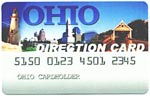 The Tuscarawas Valley Farm Market proudly accepts the Ohio Direction Card.
TVFM is operated by an all volunteer Management Team. If you have a passion for your community, agriculture, or just want to be part of something bigger, we invite you to come to the Market to volunteer. We can use all types of talents and knowledge at the Market but most of all a SMILE is exactly what we need! Contact us for more information.
We are now accepting vendor applications for the 2014 season. Click here for the vendor application and market guidelines.
 - Credit cards accepted.
Tuscarawas Valley Farm Market is designed to bring together families, neighbors, visitors and local food producers to create a sense of community and social gathering, enhancing our quality of life and strengthening our economy. We encourage a partnership between buyers and growers of local farm products that benefit consumers and producers. We strive to serve culturally and economically diverse populations, and to increase fresh, locally produced, nourishing and safe foods for all people including children, the elderly and families of all incomes.