Adonai Acres
Mary Gnizak, full-time vendor
Lettuce, kale, chard, spinach, arugula, mixed mustard, 12-15 varieties of garlic, fingerlings, pea shoots, herbs, basil, parsley, sage, rosemary, thyme, cilantro, tomatoes, eggplant, Chinese cabbage, pac choi, yellow tomatillas
I try to grow my products organically but I am not certified. I use non-GMO seeds. I utilize three high tunnels to grow a large variety of produce in three seasons.  
Biscotti by the Bunch LLC
Sue Gaiser, part-time vendor (first part of season)
PO Box 555
Zoar, OH 44697
330-874-6301
biscottibythebunch@yahoo.com
biscottibythebunch.com
Biscotti, cookies, cakes 
We are a small cottage bakery specializing in gourmet, handmade biscotti sold both retail and wholesale.
Bosler's Honey Bees
Jason & Angie Bosler, full-time vendor
9679 Trail Bottom Road
Dundee, OH 44624
330-401-5889
boslershoneybees@gmail.com
Raw local honey, pollen, chapsticks, beeswax, hand creams
Bosler's Honey Bees is a family-owned business. We raised honeys bees crossing genetic lines, looking for a better bee while producing honey and hive products for personal and public use.
BYOB Home Bakery
Robert Monter, full-time vendor
GMO-free goat meat, cheesecakes, mousses, cakes, crème brûlée, bread pudding
I am an ODA-approved home bakery. I produce a high-quality product that is well received at all my markets.
Camp Tuscazoar
Nancy Schoebaum, full-time vendor
tuscazoar.org
Locally made maple syrup
Cattle Creek Ranch Ltd.
David Schaffner, full-time vendor
132 Fair Avenue NW
New Philadelphia, OH 44663
330-204-4351
schaffner@schaffner-law.com
Beef, chicken, pork 
We raise beef show cattle and freezer beef. We primarily raise shorthorn cattle and some angus and cross-bred cattle. We also raise Berkshire pork and Cornish chickens.
Grandma's Recipes
Bonnie Kling, part-time vendor (2nd & 4th week)
Caramels, opera fudge creams, pretzels
Green Grace Produce
Isaac Kneuss, full-time vendor
Whole-head lettuce, mixed varietal cut lettuce, kale, chard, mustard, collards, spinach, arugula, New Zealand spinach, orach, watercress, chicory, ramps, basil, cilantro/coriander, oregano, dried cayenne pepper, dill, lemon balm, mint, chamomile, beets, carrots, radishes, corn, cabbage, green and yellow beans, cucumbers, garlic/scapes, leeks, onions, sweet peppers, hot peppers, squash, specialty tomatoes, *seasonal wild mushrooms when available (chanterelle, laetiporus, dried morel)
3-acre production scale using a sustainable production model with a focus on organic growing techniques.
Heavenly Soaps LLC
Tricia Mascotti, part-time vendor (1st & 3rd week)
6700 Rocky Ridge Road SW
Stone Creek, OH 44622
330-339-3377
HeavenlySoaps@rocketmail.com
facebook.com/HeavenlySoapsLLC/
Soaps, bath bombs, lotion, herbs, gift baskets 
Since 1998, cold and hot process soap making, products are Paraben & Phthalate free. I use as many fresh local ingredients as possible. Luffa grower.
HollyHoMade Pies
Holly Hochstetler, full-time vendor
519 Ray Avenue NW
New Philadelphia, OH 44663
330-934-0822
nphollyho@gmail.com
hollyhomadepies.com
sirgildersleeves.com
Pies, BBQ sauce, dry rub
My commercial bakery/cannery allows me to produce my high-quality products with the flexibility to enjoy my family and my life. I'm fortunate, and appreciative, to have loyal customers.
Kneuss Family Farms
Dave Kneuss, full-time vendor
4766 Crooked Run Road NW
New Philadelphia, OH 44663
330-339-6357
info@tcountyfarm.com
Vegetables, fruits, beef, pork, chicken, rabbit, eggs
Full-time food production farmer direct to consumer.
Miller Farmstead
Jacob Miller, full-time vendor
4949 TR 613
Fredricksburg, OH 44627
Beans, beets, broccoli, Brussel sprouts, cabbage, carrots, celery, collards, sweet corn, cucumbers, eggplant, basil, kale, kohlrabi, leeks, lettuce, pie pumpkins, onions, peas, peppers, potatoes, radishes, squash, tomatoes, melon, turnips
We are a third-generation farm that switched from dairy to vegetables and beef in 2015. We have 10 acres certified organic for our vegetables. The rest of the farm is chemical free, 78 acres total. We are family-operated and strive for healthy, high-quality vegetables with high nutrient and sugar content resulting in better tasting products.
Possom Products LLC
Russ Riggle, part-time vendor (1st & 3rd week)
9700 Stonecreek Road
Newcomerstown, OH 43832
330-447-7617
possumproducts@tusco.net
Handmade wood toys: trucks, trains, planes, tractors                      
Quince Bakery & Café
Deb Geiser, full-time vendor
4776 Kidron Road
Kidron, OH 44636
330-359-2202, 330-359-5937
icuucme3@yahoo.com
quincebakeryandcafe.com
Variety of breads, scones, pies, focaccia, bagels, cookies, pretzel buns or rolls, bar cookies, sweet breakfast breads
Baked products using non-GMO flour and sugar. I also use as many locally sourced products, fruits, and vegetables as I can. We have a small café on the square in Kidron where we serve fresh soups, salads, breakfast (all day), lunch, as well as different weekly specials, cookies, donuts, cream sticks, and scones, just to name a few baked goods. We also cater various events at Quince, private parties for 25 people, and can also provide food for off-premise catered events.
Rooster's Organic
Jim & Tonya Wallick, full-time vendor
Nitro Boost Compost Tea, Compost Bag, One Ton Tote (available to order)
We have operated a poultry farm of approximately 250,000 chickens for the past eight years. We started a new business composting the manure and selling it in bags, bulk, as well as Brewed Tea Kits, which are great as an amendment to soil for gardening, plants, shrubs, grass, and trees.
Rust Belt Pepper Co.
Maxwell Puterbaugh, part-time vendor (1st week)
PO Box 36014
Canton, Ohio 44718
330-323-4735
christina@rustbeltpeppercompany.com 
rustbeltpepper.com
Original and spicy roasted Mediterranean pepper relish
In 1960, my mother's parents, Metodi and Milica, emigrated from Macedonia to America in search of a better life for my sisters and me. They brought with them many recipes from their village, and our Roasted Mediterranean Pepper Relish is one of my favorites!
Sadie Mae's Tasty Treats
Lisa Walker, full-time vendor
330-260-2944
740-922-0989
mlwalker04@yahoo.com
facebook.com/Sadiemaestastytreats
All-natural dog treats 
I make all-natural healthy dog treats in a variety of flavors. All ingredients are chosen for their health benefits.
Shady Grove Greenhouse, LLC
Heather Cook, full-time vendor
673 Beans Road SE
Sherrodsville, OH 44675
thecooks@shadygrovegreenhouse.com
shadygrovegreenhouse.com
Microgreens, living microgreens, microgreen kits 
Organically grown, greenhouse microgreen operation.
The Shepherd's Market
Joseph & Marion Yoder, full-time vendor
13306 CR 100
Big Prairie, OH 44611
330-496-3143
shepherdsmarket@embarqmail.com
goodshepherdsfold.com
Potatoes, onions, some other produce, beef, lamb, chicken, turkey, pork, granola, GF granola, honey, popcorn 
We are a family of eight, working and living off of the 190-acre farm Joseph grew up on. We are not certified organic, but we do our best to follow the principles. We practice sustainable agriculture, pasture our livestock, and never use or grow GMOs. Our livestock are all breeds that do well on pasture, usually old-fashioned ones. We love heritage breeds and heirloom veggies, the stories and the history behind them. We offer winter CSAs and winter deliveries.
Sunny Slope Orchard
Isaac & Neva Yoder, seasonal vendor
14960 Millersburg Road SW
Navarre, OH 44662
330-418-9680
Strawberries, peaches, apples, apple cider, apple sauce, BBQ sauce, apple butter, caramel apples, apple dumplings
We have 40 acres of apples and peaches, pumpkins, flowers, and fall decorations.
Top That
Jonna Cronebaugh, full-time vendor
Salad dressing, homemade dips, pepper butter, relishes, hummus, pesto, freezer jam, lemon curd
I am using as much local product to create these items as possible (no dried mixes) and will be utilizing TVFM vendors and some of my own produce as much as possible. All items will be sold as fresh, not canned.
Weaver's Truck Patch
Ervin & Eli Weaver, full-time vendor
8183 TR 611
Fredricksburg, OH 44627
Asparagus, strawberries, eggplant, cabbage, cucumbers, carrots, pickles, kale, turnips, beets, melons, onions, Brussel sprouts, broccoli, green beans, lettuce, sweet corn, tomatoes, summer squash, sweet potatoes, ground cherries, peas, radishes, peppers, potatoes, candied nuts, jams, jellies, maple syrup, cut flowers, hanging baskets, mums, potted plants 
We are a multi-family farm producing on 40+ acres. Over the years, we have extended our growing season using hoop houses, high and low tunnels, and greenhouses. We start our tomato seeds in January and by March will plant them in the ground in the heated hoop house. We usually have vine-ripened tomatoes by middle of May and will continue to pick until Thanksgiving.
Yoder Acres Produce
Andy & Raymond Yoder, full-time vendor
5274 Fredericksburg Road
Wooster, OH 44691
Strawberries, lettuce, peppers, all varieties of squash, melons, tomatoes, sweet corn, baked goods, bread, cookies
Family-operated farm.
Yoder's Handmade Scents
Dorothy Yoder, part-time vendor (2nd & 4th week)
Handmade soaps and lotions
---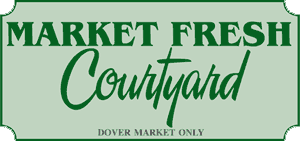 Enjoy fresh, ready-to-eat foods created with ingredients sourced from Market vendors and other local farmers. Courtyard vendors rotate weekly and offer a wonderful selection of fresh-prepared foods for every taste. Dine-in or carryout available. Seating is available, and live music is featured at the Market Fresh Courtyard.
---
WEEKLY FOOD TRUCK VENDORS:

Amish Country Donuts
1341 TR 167
Sugarcreek, OH
330-204-9858
shawnmarinita@yahoo.com
Fresh-made donuts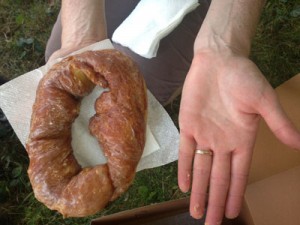 Bahler Street Pizza
215 Dover Road NW
Sugarcreek, OH 44681
330-852-2993
parkstreetpizza.com
Wood-fired pizzas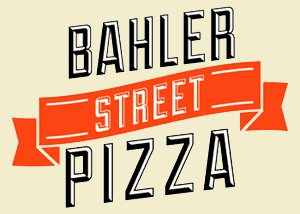 Schloneger's Old-Fashioned Ice Cream
18482 Brenneman Road
Dundee, OH 44624
330-359-2202, 330-359-5937
icuucme3@yahoo.com
Ice cream, rootbeer floats, bottled water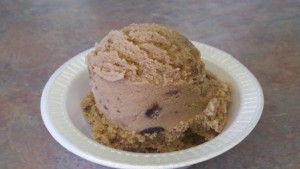 ---
ROTATING FOOD TRUCK VENDORS:
Our rotating food truck vendors will be at the Market once a month rather than every week. Below is the weekly schedule for the 2017 season, but check our Calendar of Events for any changes in the regular schedule.
1st WEDNESDAY OF EVERY MONTH

The Raging Avocado
theragingavocado.com
Tacos, guacamole, corn salsa
Our goal is to bring farm-fresh ingredients and flavor to our fast food world.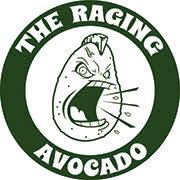 2nd WEDNESDAY OF EVERY MONTH

Lobster Louies
lobsterlouies.com
Five kinds of lobster rolls, chef made-from-scratch bisques and chowders, lobster mac and cheese, hand-cut spuds and fish, fresh crispy salads, sweet whoopie pies, unique iced teas and lemonades
Made with best quality ingredients and careful preparation.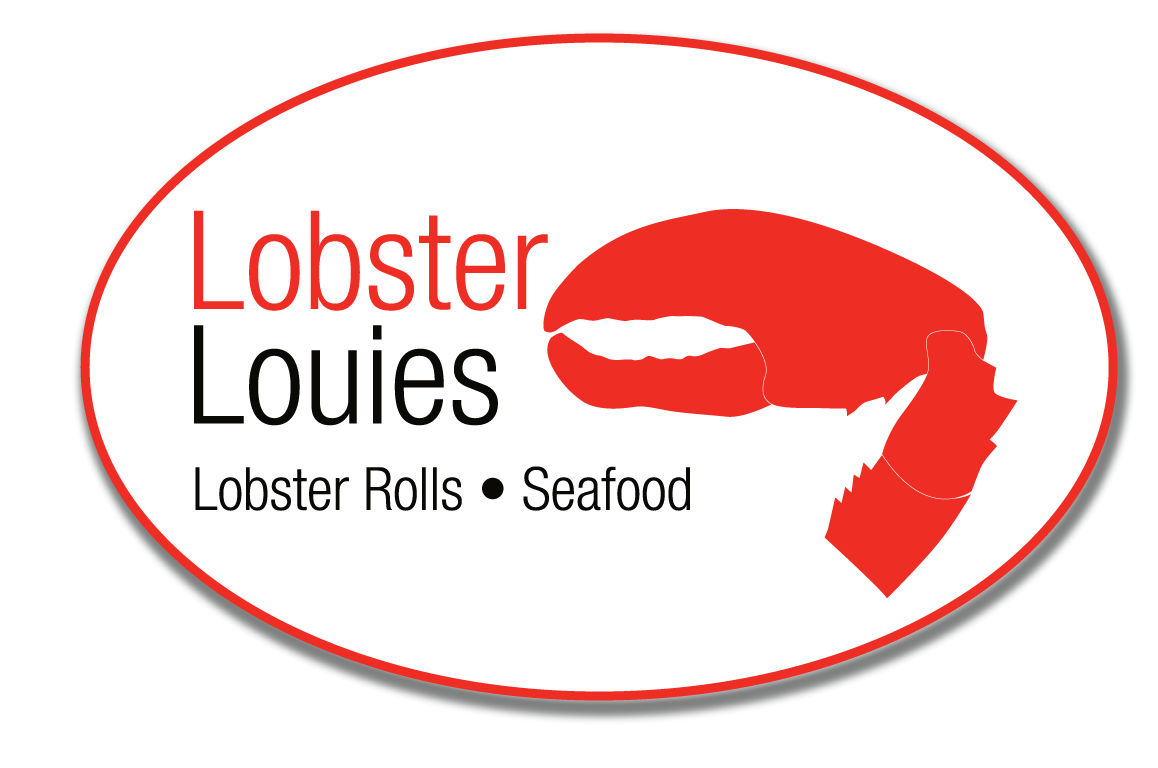 3rd WEDNESDAY OF EVERY MONTH

Quite Frank
facebook.com/QuiteFrankFoodTruck/
Gourmet hot dogs, local sausages, local baked bread, coffee and drinks
Made with fresh ingredients.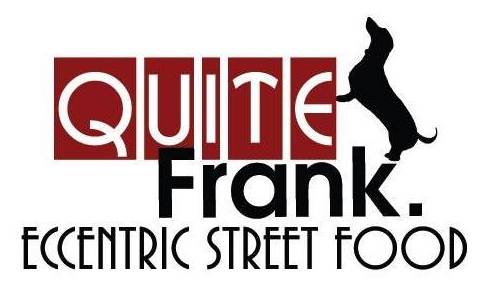 4th WEDNESDAY OF EVERY MONTH

Ross Mountain BBQ
facebook.com/jhross6971/
Meat slow smoked with oak, hickory, cherry, maple, and apple
Wood is cut from our own properties.